Who is this for?


BEGINNERS
If you've never touched oil paint but dream of picking it up and start creating professional quality paintings, this is for you.
ADVANCED
If you've been painting and practicing for a while but are struggling to get to the next level of impact and voice in your work, this is for you.
Simple concepts and exercises to improve your composition and colour...
In this course, not only your landscape paintings will benefit from learning key concepts of design and composition, but you will also learn ins and outs of making overall dynamic paintings and images.
It's often difficult for you to find traditional painting education that isn't just about learning how to paint realistically, especially in today's art schools. Often you only learn theories and not so useful tips and techniques that have very little practical value when it comes to applying to your own work.
This course is designed for artists who would like to learn essential painting processes, techniques, and compositional tools to create visually impactful landscape paintings in a more developed in-studio painting setup. This class will begin with an introduction to how classical realism is different from photorealism, then dive right into creating studies of old or modern masters works, then move onto painting a larger and fully complete piece using photo references of your own and studies we make.
It's made for aspiring and professional artists who want to take their landscape paintings to a more advanced level.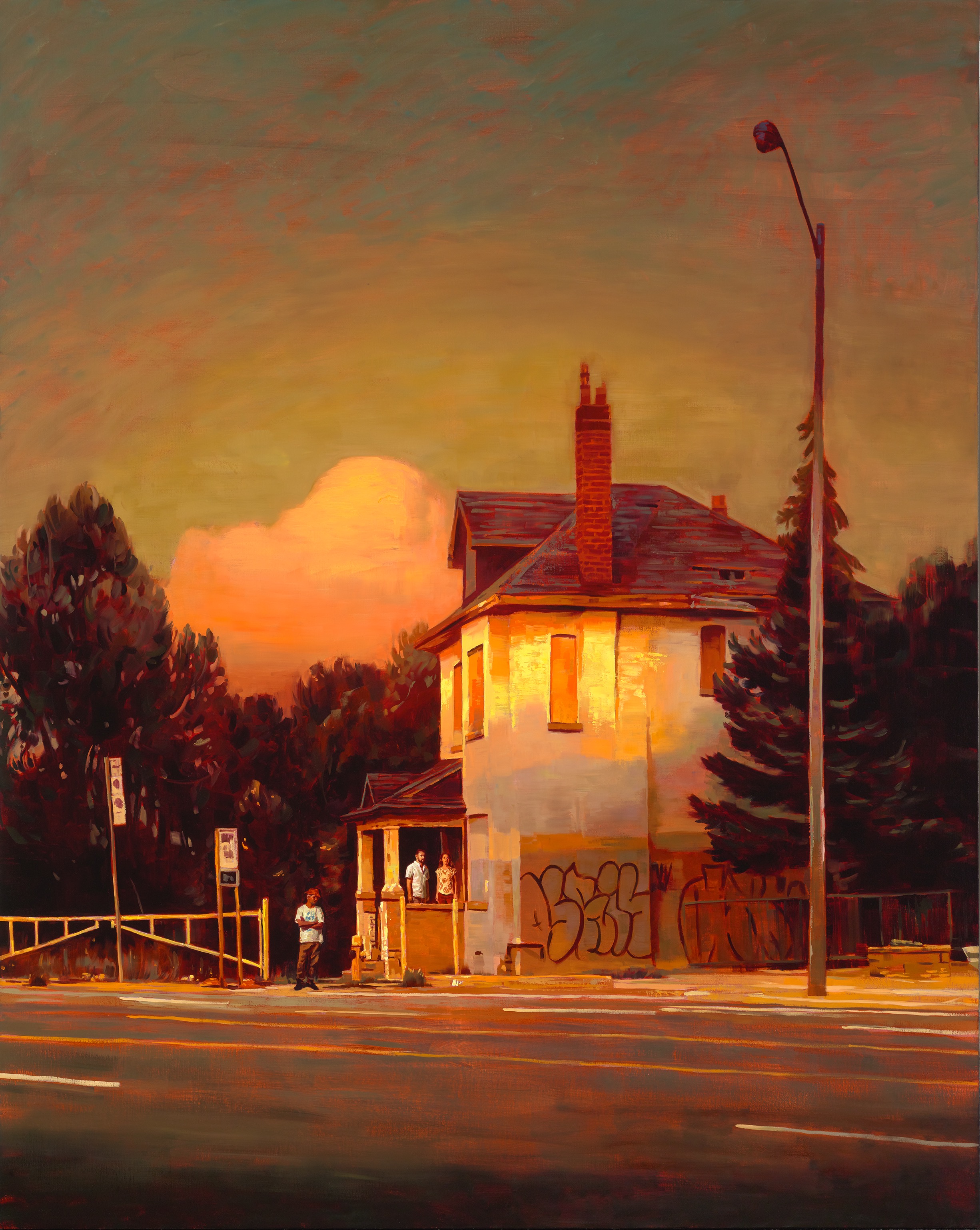 WHAT'S INSIDE THE COURSE
How to compose strong references for painting 
Step-by-step construction of finished paintings
Developing your unique style and voice
How to make more confident and efficient brush marks
Various layering techniques 
How to organize your palette 
Understanding different lighting conditions
Techniques like - Under-drawing, Tonal & Colour Underpainting, Direct Painting (Alla Prima), and many other techniques.
How to manage time and motivation in your studio practice
All of these mediums are accepted: oil, acrylic, gouache as well as digital painting tools. (Opaque mediums are preferred) The instructor's demos will be done in acrylic and oil.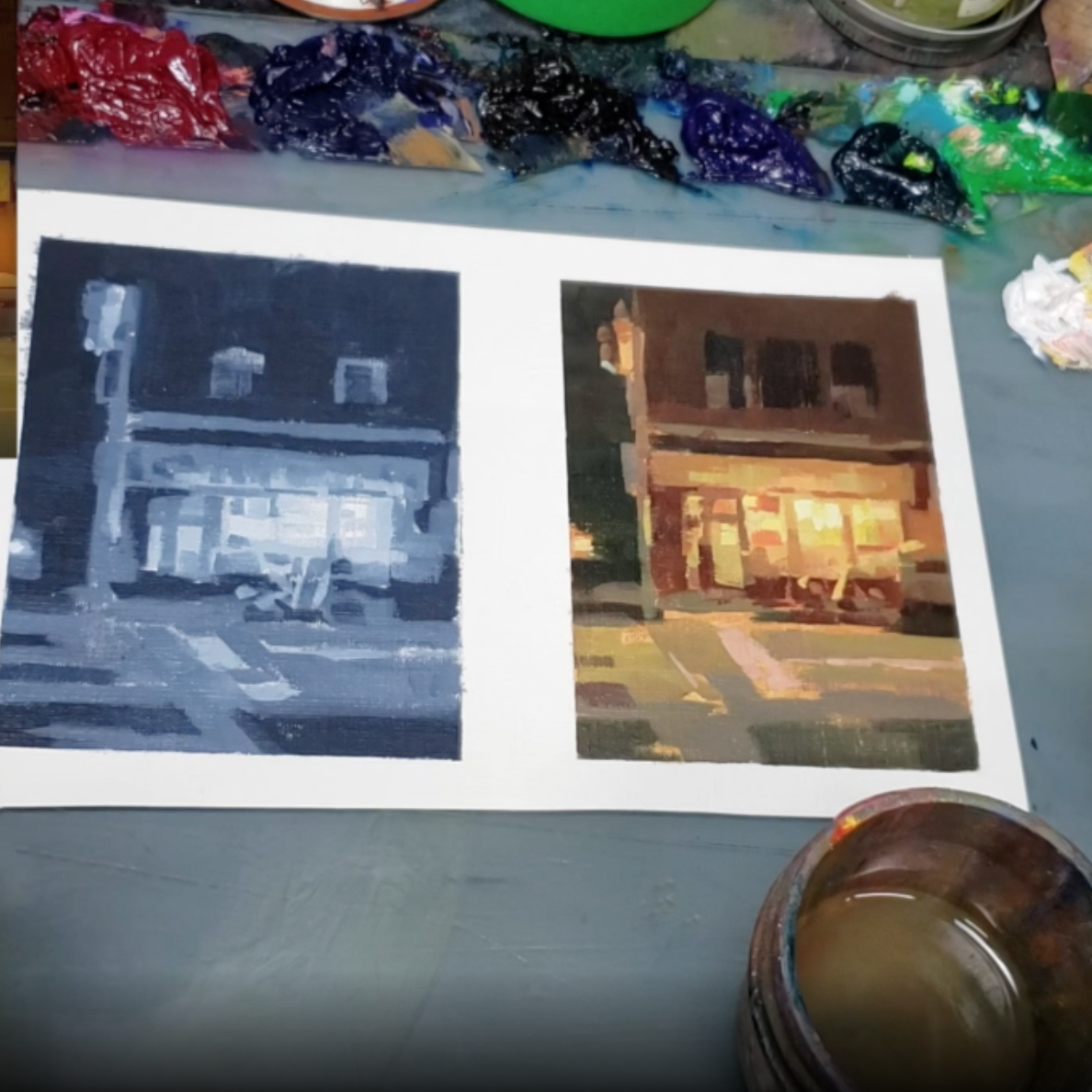 FUNDAMENTALS & DRAWING
If you've never painted from your own reference, no worry. You will learn how to come up with and build strong references that tell a story. I will break down what would make a strong design and what to look for in the drawing stage.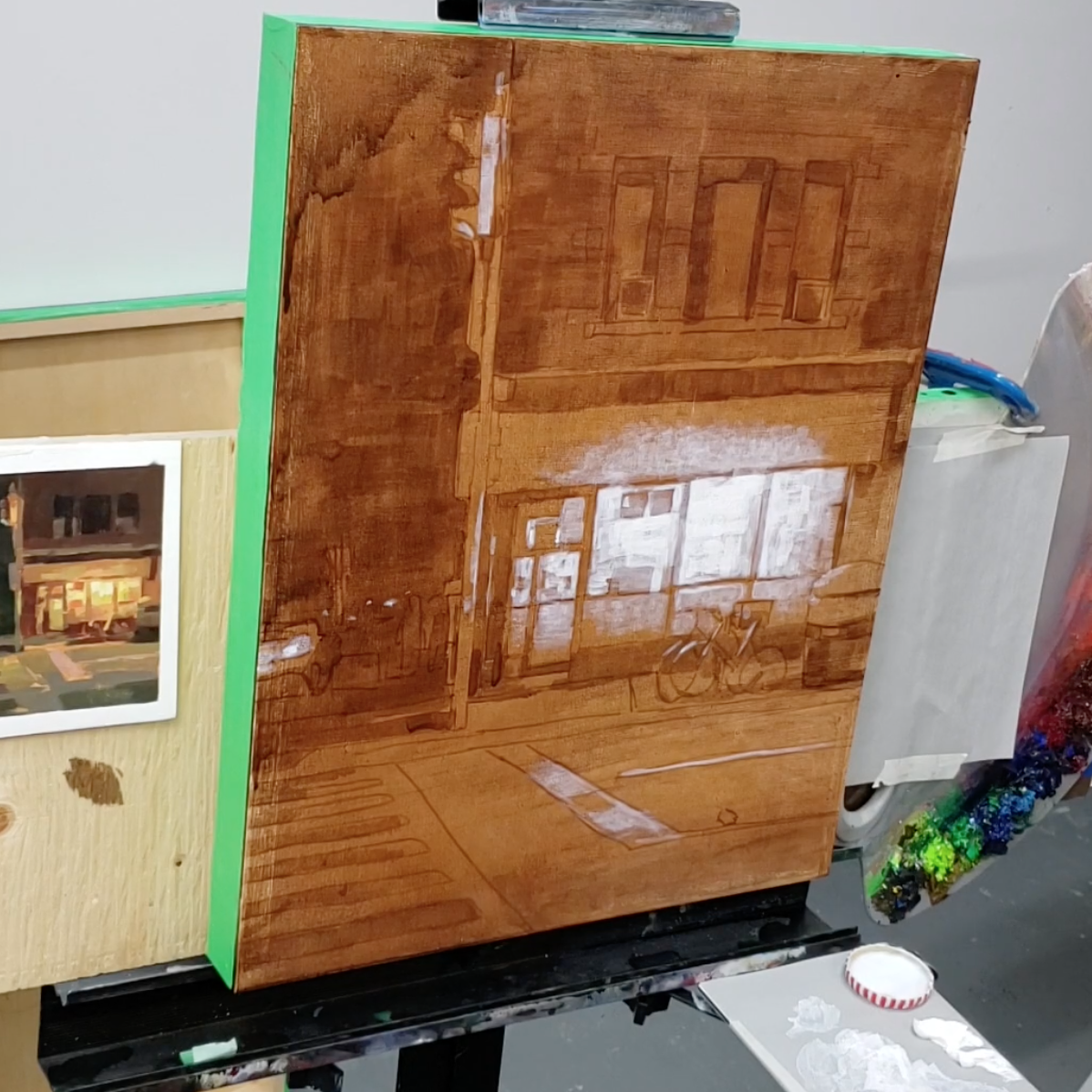 MASTER YOUR UNDERPAINTING
Start building a strong foundational underpainting layer in the fastest method possible. I will show you a variety of techniques used by old masters.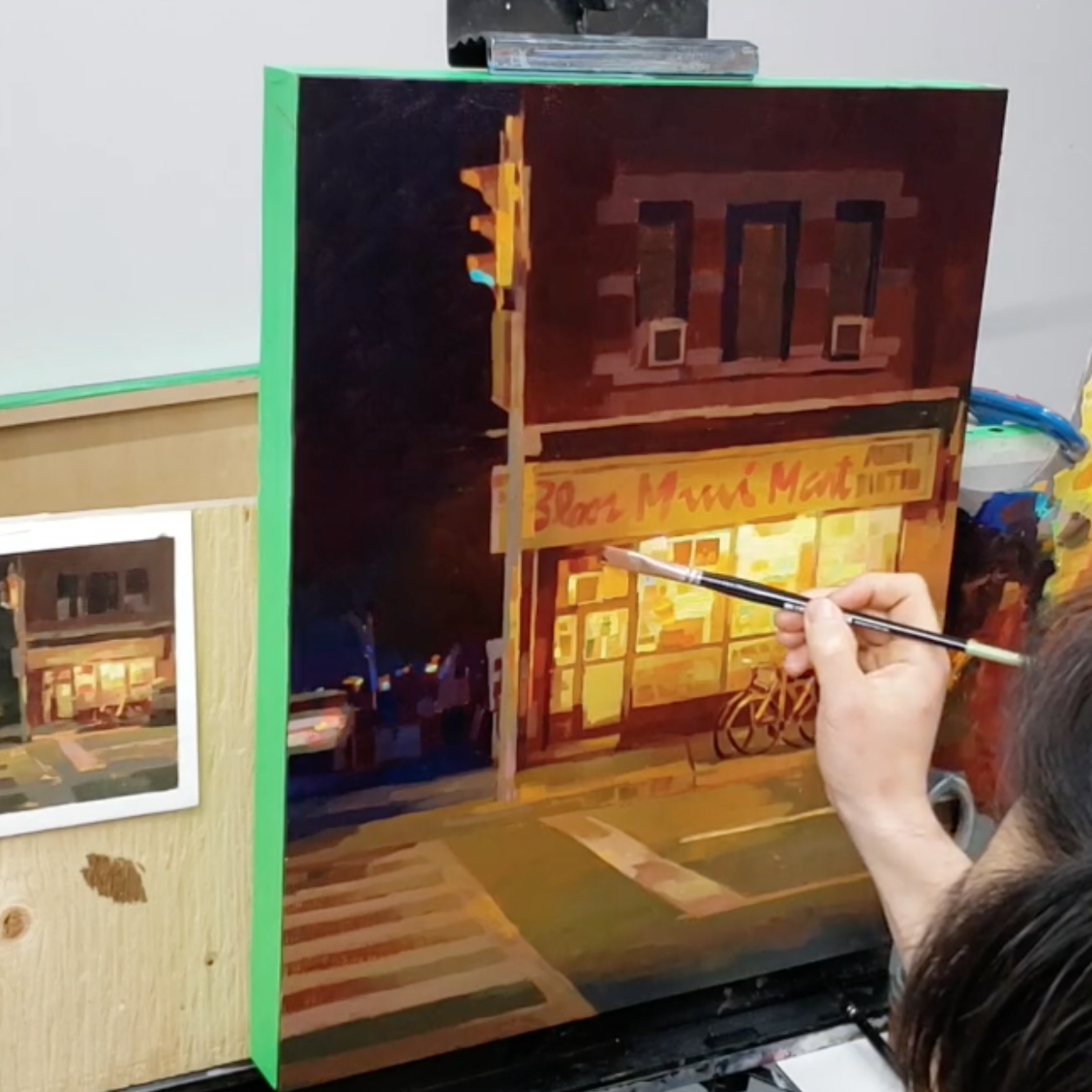 MASTER YOUR RENDERING
This is the best and most elaborate part of a painting process that would result in the luminosity and finesse, bringing your work to a professional quality. You will learn powerful direct painting techniques.
PDF COURSE GUIDES
You will get comprehensive PDF guides that cover a wide variety of topics like historical painting methods, what realism is, and many image-making concepts and techniques.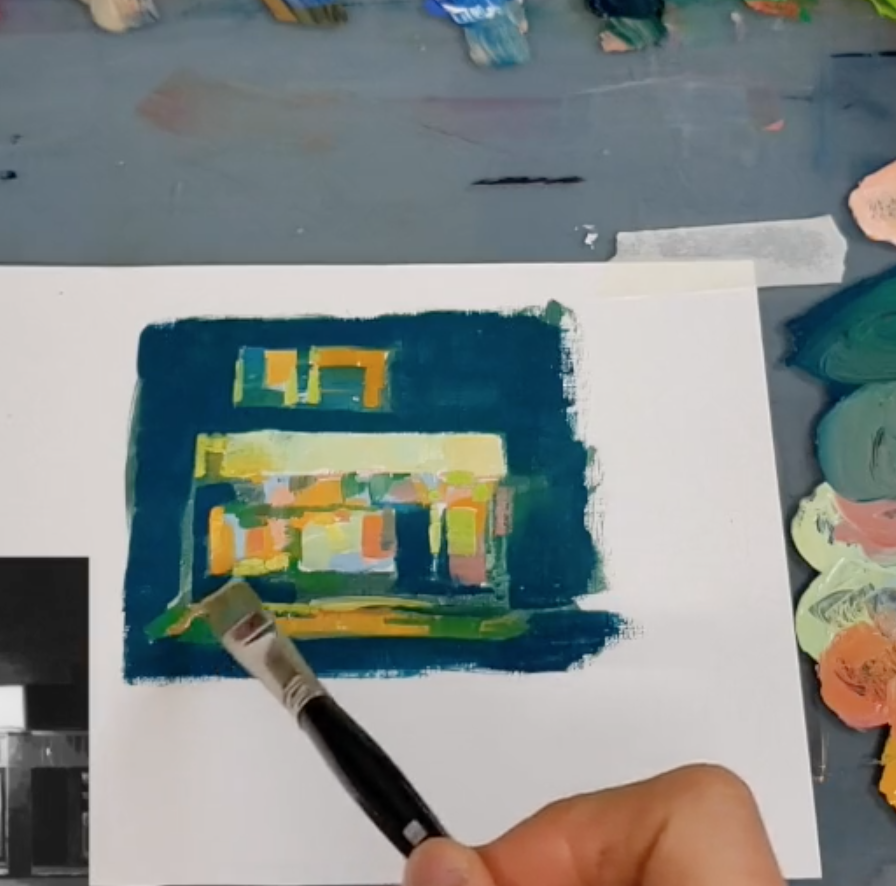 26 VIDEO LESSONS
Draw with accuracy
Value & colour composition
Express with colour
Time management & motivation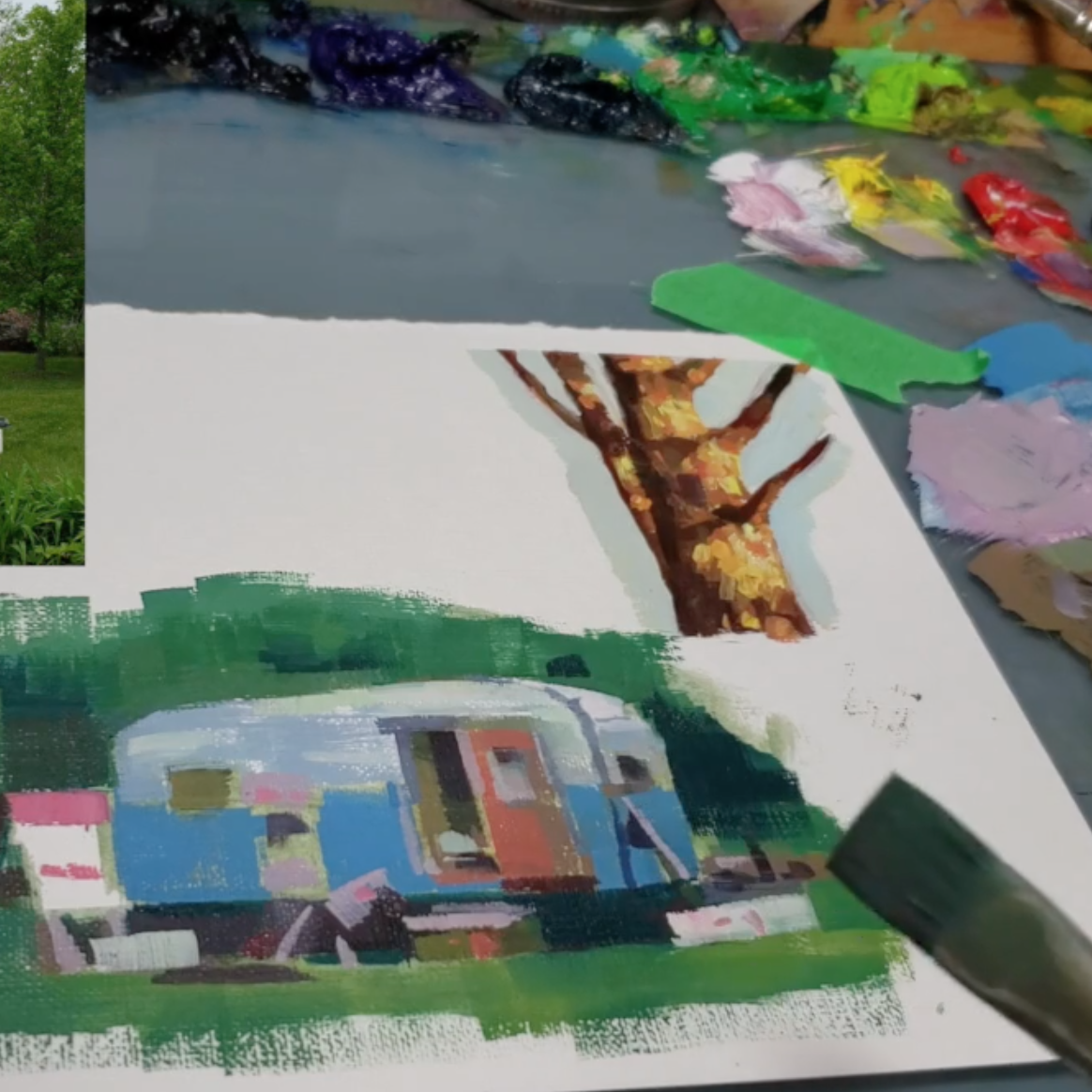 BONUS VIDEOS
Learn how light conditions affect the form
Direct & diffused lights
Will this work for me?
See what other Morimoto Studio students are saying...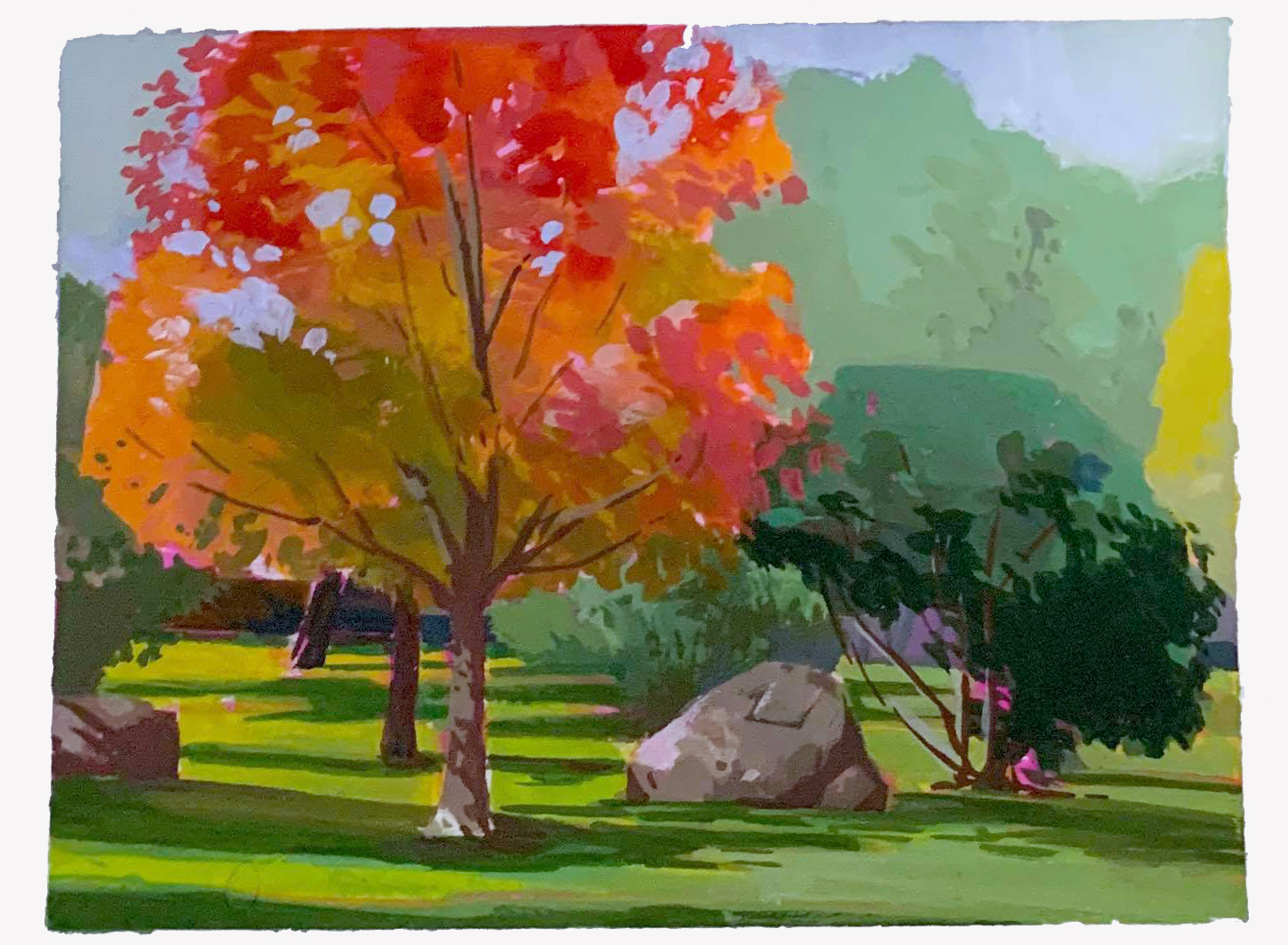 Fraeya Pinto
"Keita's course challenged the way I look at colour in a fundamental way. I'm still seeing the effects in my work right now. Learning to see not just the colour in front of me, but to gauge it in relationship to the colours around it has radically affected the way I paint. I'm also a lot more comfortable using traditional media. Picking up oils after years of digitally painting was a big challenge for me, but after a few tough weeks I've learned to really love painting traditionally again."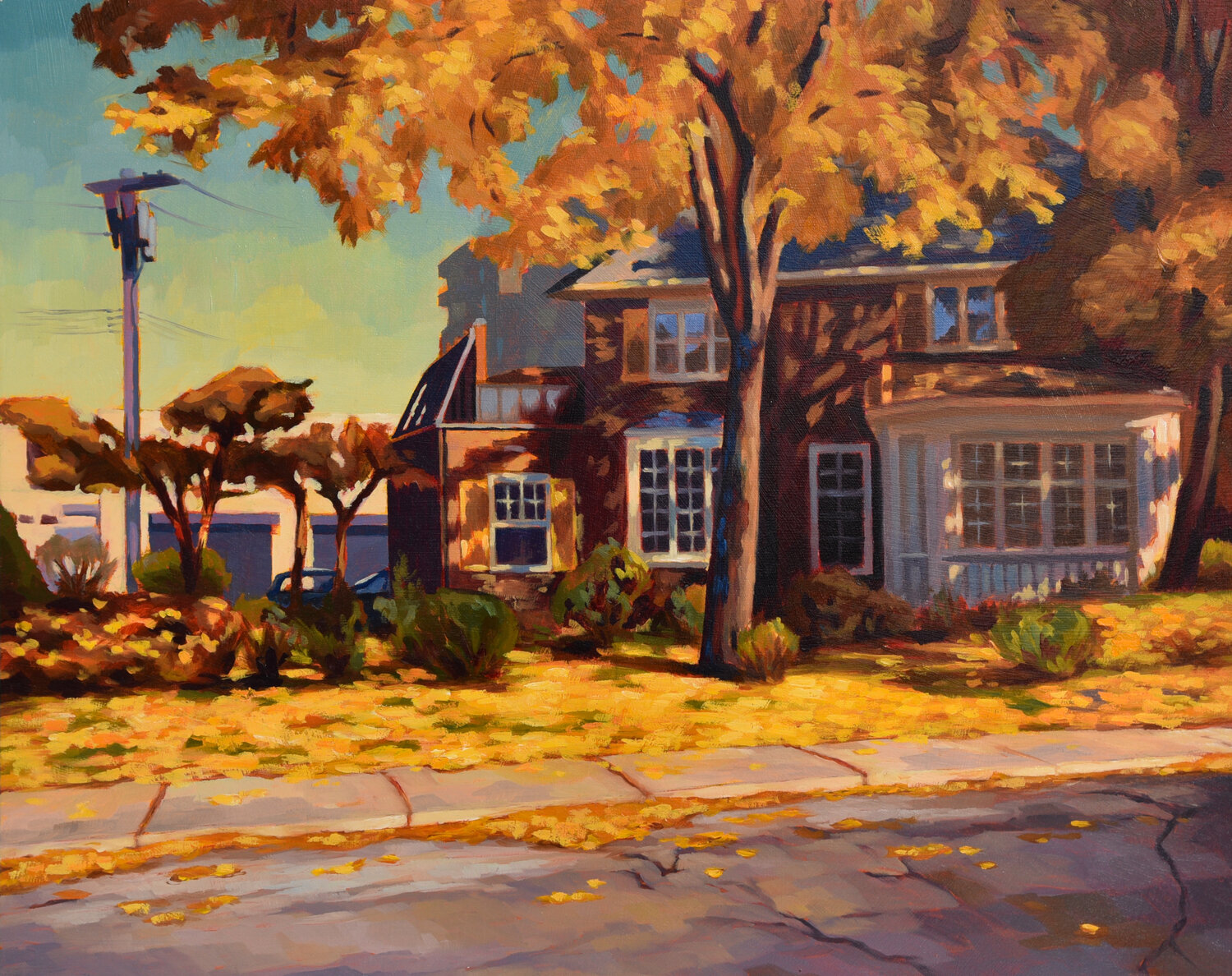 Liang Wang
"Keita was able to convey ideas using the simplest words and sentences that even beginners could understand. I have gained so much understanding and knowledge about painting, that it helped starting my still early art career. I think taking a class with Keita is one of the best investments you could make, if you want to improve your skills and understanding about painting."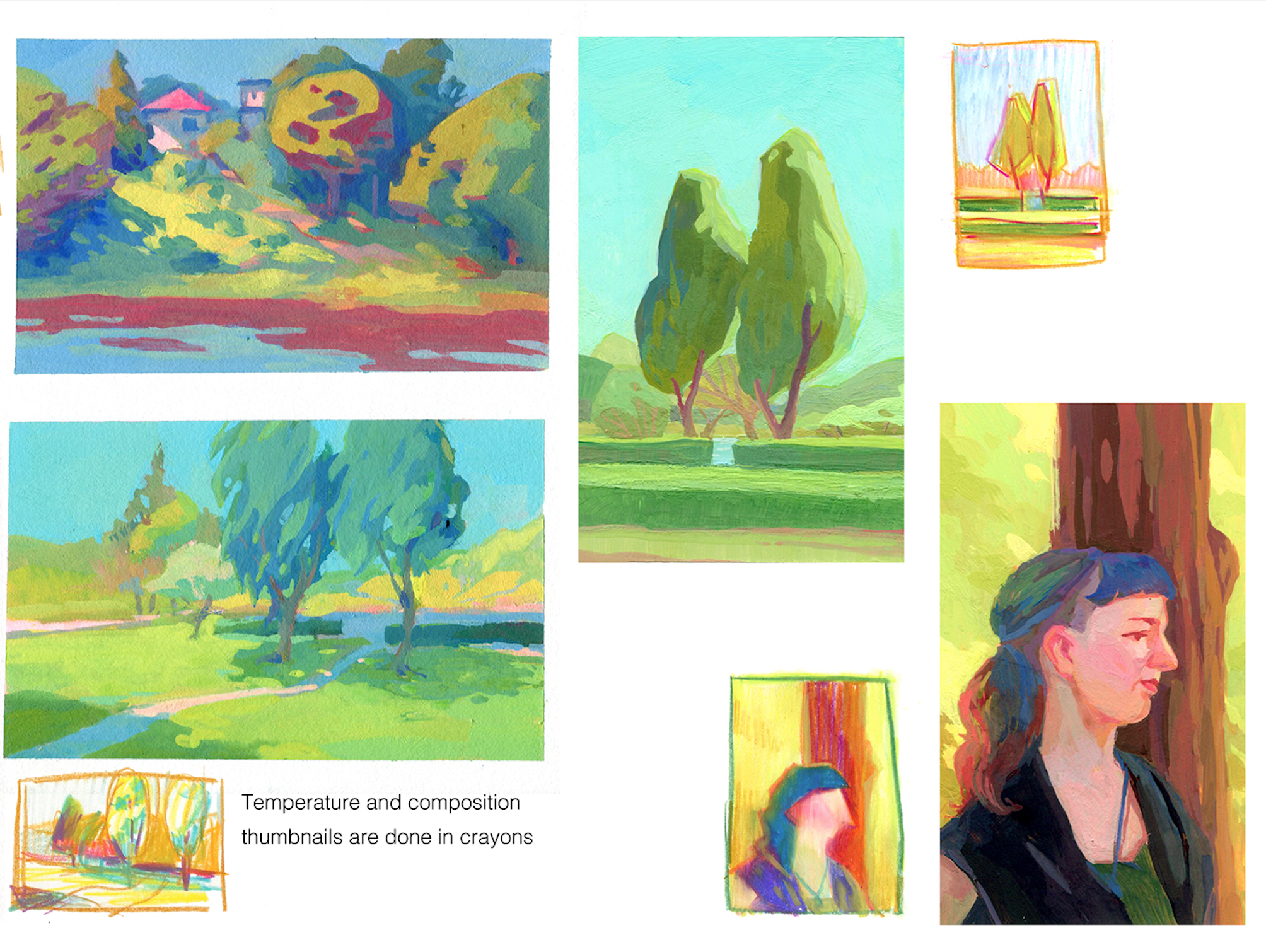 Julia Tian
"Keita's landscape class is a fun and rewarding class. I learned a lot about breaking down complicated landscape into easy to understand term, into values and chromas! Beside reinforcing fundamental knowledge he also have great tips from his personal process. I learned a lot and continue to use some of the knowledge at my job as well. A+ rec!"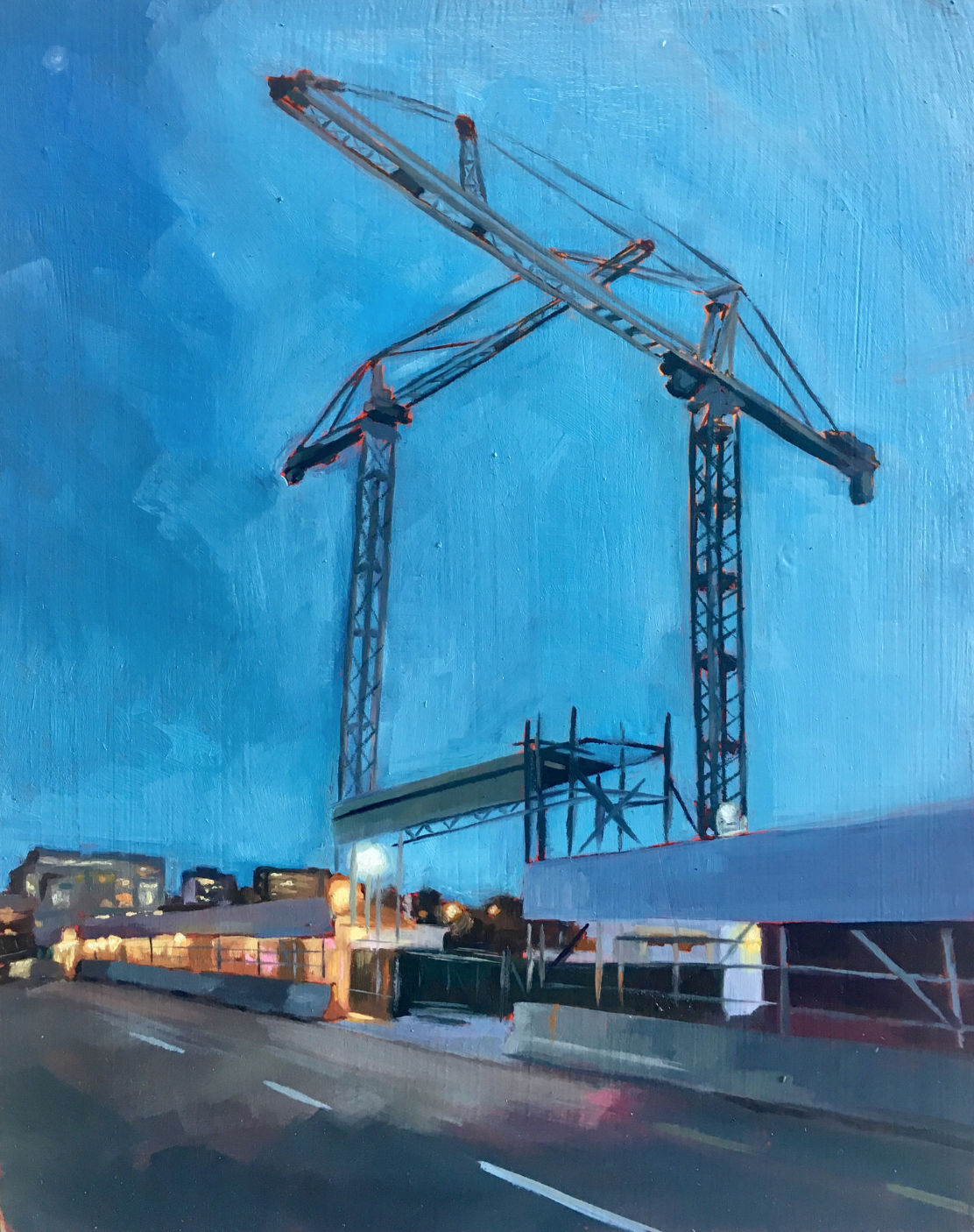 Raoul Olou
"I was working full time in animation and I was always interested in painting but finding clear instruction on how to paint with oils, and what materials to use was really confusing. It was a real challenge to learn how to use the material, the different types of brush and trying to attempt to paint but Keita's instructions really helped during that whole process."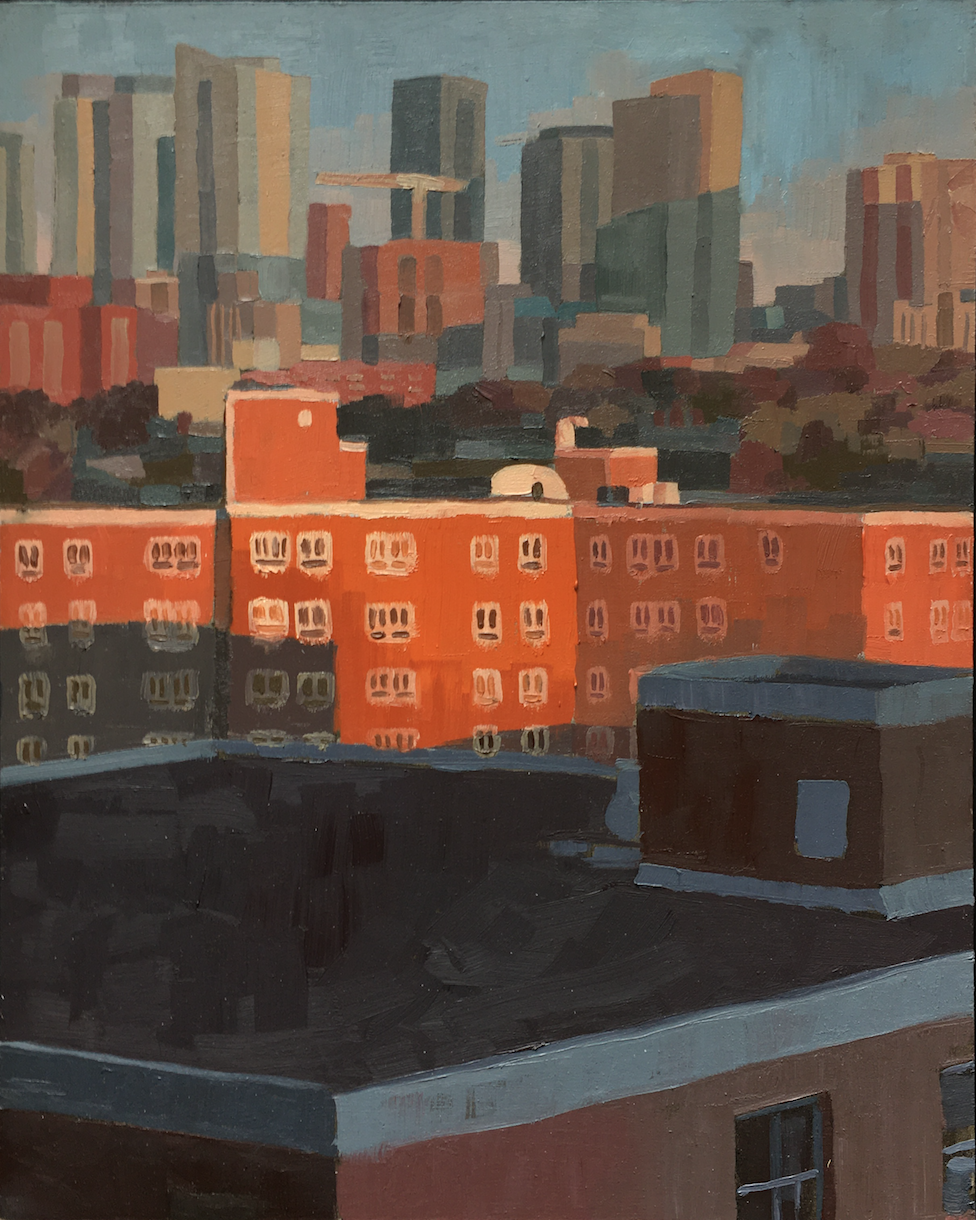 Erin McCluskey
"I really enjoyed Keita's landscape painting class. This class made me more confident in approaching landscapes, either working plein air or from a reference. Prepping reference photos and getting a better understanding of value compositions are probably the two most important things I learned that I now use all the time in my current practice. Keita is a very knowledgeable and kind teacher. I would definitely recommend this class to anyone wanting to learn more about plein air painting, landscape painting, composition and approaches to colour."
Sandra Gonzalez
"Keita's class is clear, and straightforward. Best way to understand how to paint what you see, instead of what you know, and have fun with it. I'm doing concept art right now...And what I've learn with him it's been super useful!"
Frequently Asked Questions
When does the course start and finish?
The course starts now and never ends! It is a completely self-paced online course - you decide when you start and when you finish.
How long do I have access to the course?
How does lifetime access sound? After enrolling, you have unlimited access to this course for as long as you like - across any and all devices you own.
More questions?
Just contact at [email protected] for any inquiry.
Enroll now and you'll instantly receive:


‣ 26 high-quality video lessons, broken up into specific topic focused modules
‣ 6 downloadable guides to help you put what you learned into action.
‣ Unlimited life-time access to the course. View it wherever and whenever you like.